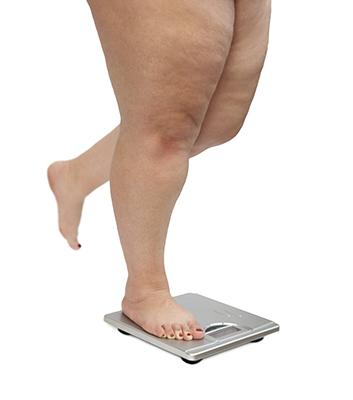 A report from the CDC revealed that one in five U.S. teenagers is obese. Researchers found that weight loss surgery might offer pain relief particularly in the feet and increase mobility for teenagers who are obese. The procedure, which is called bariatric surgery, not only contributes to weight loss but has been found to provide other health benefits such as a lower heart rate. In foot care, overly heavy weight can become concerning as this places extra stress on the feet. Getting rid of excess weight can have long lasting health benefits for teens, so it is important for them to make lifestyle modifications in order to achieve a healthy weight.
Any additional problems in the feet of those with obesity can be detrimental to foot health. If you have any concerns, contact Dr. Richard Silverstein from Union Foot Care. Our doctor will treat your foot and ankle needs.
Obesity and your Feet
Since your feet are what support your entire weight when standing, any additional weight can result in pain and swelling. Being overweight is one of the main contributors to foot complications.
Problems & Complications
Extra Weight – Even putting on just a few extra pounds could create serious complications for your feet. As your weight increases, your balance and body will shift, creating new stresses on your feet. This uneven weight distribution can cause pain, even while doing the simplest tasks, such as walking.
Diabetes – People who are overweight are at serious risk of developing type-2 diabetes, which has a drastic impact on the health of your feet. As you get older, your diabetes might worsen, which could lead to loss of feeling in your feet, sores, and bruises. You could also become more prone to various infections.
Solutions
Footwear – Specially made footwear that supports your joints, arches, and ankles, and allows room for good circulation is a great option to mitigate pressure and pain. A podiatrist will help you decide what works best for your specific needs.
Exercise – Exercise will help alleviate the pain and give your feet the strength it needs to support your body. Exercise also increases blood flow to your feet, allowing them to remain healthy and strong.
Most importantly, seek the help of a podiatrist for foot care if something is wrong or doesn't seem to be working. A podiatrist will help you with any questions or information needed.
If you have any questions please feel free to contact our office located in Havre de Grace, MD. We offer the newest diagnostic and treatment technologies for all your foot and ankle needs.
Read more about obesity and the feet.